Testimonials
As a licensed Real Estate Professional for the past 12 years, I recognize that I'm not just in a business of houses, I'm also in the business of dreams in the shape of houses. To always put my client's needs first before my own. To help clients looking to buy or purchase a property that will suit their family lifestyle with location in mind and within their price range. To look at all aspects for first time home buyers, family looking for more space or to upgrade their existing home. As a Seller's representative, to help clients market and prepare their home to attract as many buyers as possible. To give them advice on where the market is at so that they can make an informed decision. Below, you'll find information that will help you to get to know me better - from awards and credentials I've achieved, to references from past clients. I consider the satisfaction of my clients to be my greatest achievement, and take pride in my high volume of repeat business and referrals.
Here's what my clients are saying...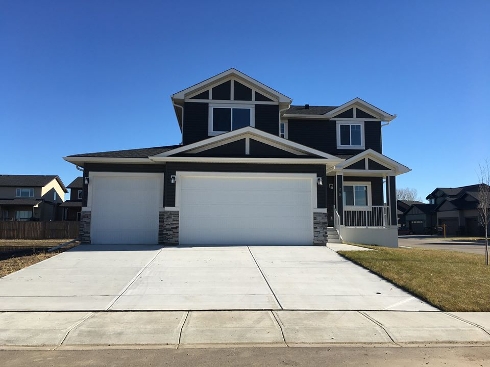 "Cheers to the best realtor out there! Thank you a million times over!! Thanks for all your help on our possession day. If you need a realtor in Calgary look no further!!"
😘
"We have just gone through the process of selling our home in Calgary into an terrible market. Evelyn did a stellar job of gathering pertinent info on all of the comps and previous sales that allowed us to make informed decisions regarding the market and where we fit. Evelyn also provided an excellent brochure with great pictures, measured diagrams and verbiage that we feel was as good as it gets. Very uptown professional. As a result of this information bundle, we were able to decide the exact price point to use on entering the market. This positioned us perfectly for a 19 day sale in a 180 day market while dropping only $2,000 from our ask. Further into the sales process, Evelyn did a great job coaching us on good and bad offers and our subsequent responses. Once under contract, we are still certain it was Evelyn's closing calls to the buyer's agent that sealed the deal. Overall, we would highly recommend Evelyn and company."
Jason & Coreen
"Thank you so much Jason & Coreen for your kind words. I'm so glad I was able to help you with the sale of your home. I wish you both the best for your move and with the brand new chapter in your lives! I'm truly excited for your both." Sincerely, Evelyn
"Congrats Jason & Gianna on the possession of your new house today! What an exciting day for you guys! It was great to help you both on your new venture. Wishing you both all the love and prosperity in your new home. Thanks for letting me be a part of your journey!" Cheers, Evelyn
"Evelyn was a pleasure to work with. She is detailed oriented, a good communicator and listened to everything we had to say. She worked very hard for us and I wouldn't hesitate to recommend her!"
Angie & Rick
"Thanks Angie & Rick for letting me be a part of your journey in purchasing your dream home in Bearspaw and selling your home in the NW. It was great helping your family find your beautiful home. Thank you for your continued support and friendship." Sincerely, Evelyn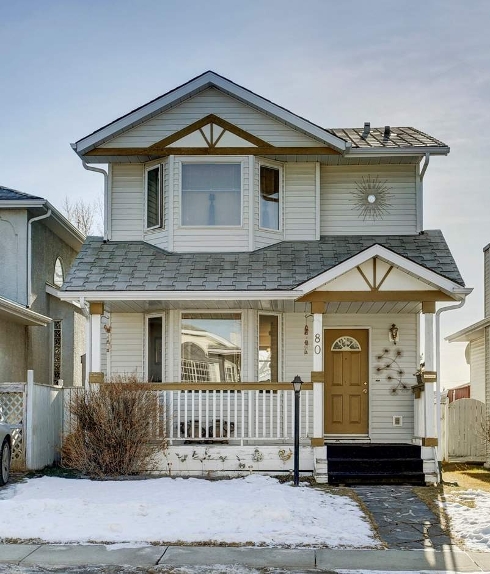 "Evelyn Volk with Urban Real Estate made selling my house professional yet personal that I was able to clearly understand the process of being a first time Seller. Impressed, Impressed, Impressed! Evelyn Volk- AMAZING!"
Heydi
"Thanks for your feedback Heydi! I'm so glad your move went well. I truly appreciate your families continued support in my business." Sincerely, Evelyn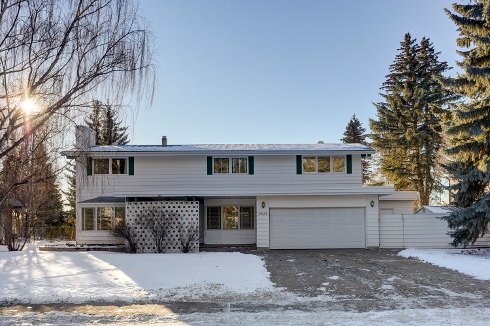 "We hired Evelyn to sell our family home of 54 years. She took great care in preparing and photographing the house. She had an absolutely stunning aerial video done of the house and surrounding landscape knowing that it was the best way to market our older home. Evelyn has an vast knowledge of the real estate business. She was extremely helpful when it came to counselling us on the real estate rules and regulations. She pays great attention to details so we were able to close our sale without any complications or delays. Everything went very smoothly from beginning to end. She has the utmost integrity, is very honest, and has strong work ethics. Her tremendous efforts and hard work paid off for us resulting in our house being sold in 2 days and way over the listed price. We were extremely pleased with all of Evelyn's efforts and would not hesitate to recommend or rehire her for any of our real estate matters."
Leslie & Glen
"Thank you Leslie & Glen for allowing me to help your family. Your kind words truly touched me and I'm so grateful to be a part of it. I appreciate all your continued support in my business with the referral of your family members and friends." Sincerely, Evelyn
"Evelyn is awesome!! Made sure we had all our ducks in a row and made sure we dotted every i and crossed every t. She made the sale of our house a pleasent experience (if that is possible when selling a house). I am sure that she could help you out with the sale of your home. Give her a call, you will be very happy. The Best Realtor!!!"
Don & Lisa
"Thanks so much Don & Lisa! Thank you for your trust. It was great that your home sold quickly and we were able to find you a home on a beautiful 2 acres." Sincerely, Evelyn
"Thank you for all the work you put in to sell our parent's house, and so quickly!! I very much appreciate everything you have done for our family! I think you did an excellent job!"
Sandy
"Thanks Sandy for your families continued suport in my business. It was great to sell your parent's house so quickly in Lakeview Village and $100K over the asking price! Wishing your family all the best." Sincerely, Evelyn
"The quality of your work was superb. Your MLS pictures were so good and the drone video was awesome. Wish you could sell the Rancho Mirage house (USA)! Thank you for all your help."
Laurie
"Thanks Laurie! I appreciate your feedback! Zoon did do a great job on the drone video. It truly showcased how serene and beautiful Glenmore Reservoir is behind your home. It was my pleasure to help your family out". Sincerely, Evelyn
"She is one of the most organized Realtors we've ever worked with."
McCall Law & Associates
"Thanks Jaclyn! It's been great working with Ryan, yourself and the team. Thanks for all your help." Evelyn
"Victoria was really really happy with you, so thanks again!"
Referral from Danielle Dufour-REALTOR®.
"Thanks Danielle for your referral! I was glad to help Victoria sell her condo. We definitely got a great sale price on it." Evelyn
"Amazing. Went above and beyond. Knowing what needed to be done and when. Organized and made buying a great experience."
Kelsey and Chad
"Evelyn was a gem to work with. She was efficient, responsive, knowledgable and caring. I never wavered in my confidence that she was looking after my best interest. It showed when she sold my condo. She negotiated to get the best price. It was not an easy negotiation. Her care showed when we looked for a new home. She was mindful of my criteria. I had a sense that she really understood my needs. Her care showed the second time it came to negotiations. Again it was another tough round of negotiation. I was always confident she was doing the best for me. Her care was demonstrated when I struggled with my mortgage company. Her advice was invaluable. I was pleased with the sale terms of my old home and the purchase terms of my new. I am very grateful to have had Evelyn as my agent and would not hesitate recommending her service. She is there 100% for every step of the process."
Raine
Evelyn Volk is also a REBI (Real Estate Business Institute) trained REALTOR® and Seller Representative Specialist (SRS®). REBI is an independent body that trains REALTORS® to a higher standard and Evelyn has earned the SRS® designation through certified completed transactions and specialized courses with REBI (Real Estate Business Institute). REBI was founded in 1968. The SRS Designation was designed to elevate professional standards and provide Exceptional Seller-Representation Skills and Services.
Evelyn Volk is a REBAC (Real Estate Buyer's Agent Council) trained REALTOR® and Accredited Buyer's Representative (ABR). REBAC is an independent body that trains REALTORS® to a higher standard and Evelyn has earned the ABR® designation through certified completed transactions and specialized courses with REBAC. REBAC was founded in 1988 to promote Superior Buyer-Representation Skills and Services.
Nominated by Kelly-Real Estate Professionals after completing a sales transaction together. Became a CREB Board Memberfor CIBS (Critical Illness Benefits Society) with her nomination and served on the board.